Thoughtful Design | Competitive Pricing
the INAQUA portfolio encompasses co-ordinated ranges of taps, showers and bathroom accessories thoughtfully designed to ensure performance with great aesthetics.
Taps
With 14 ranges that include the sharpest squares to the smoothest curves and everything in between we have a tap for every setting.
We use Neoperl aerators and strainers and we are unique in providing, where necessary, a selection of aerators and / or strainers with each tap to ensure the perfect flow at all pressures.
Showers
An extensive range of concealed valves together with co-ordinating shower heads & arms, slide rail kits, handset kits and bath filling options provides the opportunity to design your perfect showering experience.
Our new ranges of concealed valves include the option to have integrated wall outlets, handset holders or bath spouts for a fantastic minimalist look.
Accessories
Manufactured in brass and chrome plated we offer 7 ranges of accessories that will add the finishing touch to your bathroom or cloakroom.
Other Products
To complement the INAQUA range we also offer a range of resin stone basins and a range of heated towel warmers under our INCALDO brand.
www.incaldo.co.uk - website coming soon
Additional Information
If you are interested in knowing more or seeing our full product range please use the contact us where you can request a brochure or ask us to advise of your nearest retailer. You can also download an electronic brochure below.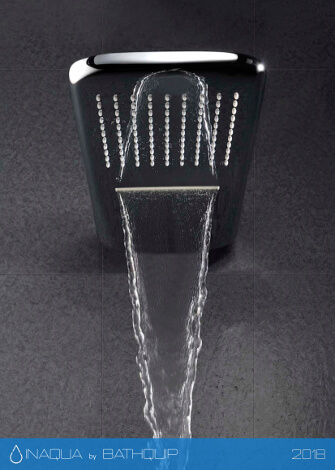 Brochure